Artisan
We are glad to introduce you to our Artisans. They are some of the top best in their field and we are very proud to be able to share their work with you. Also you can check our Artisan details at each product page, so you know exactly who is making your beautiful Mexican Art.
Juan Jose Saucedo (Hammered Copper Arts)
I met Juan Jose in the small town of Santa Clara del Cobre, in the state of Michoacan Central Mexico. I was truly amazed when I saw his works at his small showroom, just inside his home, he is certainly not a big manufacturer (like some unfortunately have become losing some of the truly handcrafted process), but instead he has kept his family tradition intact and proud to keep it that way. Juan Jose is the 3rd generation on this tradition, here are Juan Jose own words about his background: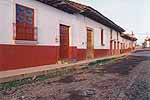 "My grandfather taught my father and I the skills and techniques. Slowly, drop by drop I have been absorbing the skills needed for this wonderful job. My father has won awards Internationally and nation wide and I myself have won first and second places awards nation wide and Internationally. We are 8 people in the family and men and women work as a team to comply with any order. Most of us are winners of different prizes and awards within this guild".
About the process of making art work in copper , Juan Jose gave me a fair explanation: "Once the metal is melted with heat, we hammer it as many times as need it to shape the piece we are creating. To obtain the natural color the piece is heated and introduced in water. For the dark and light coffee colors, we use a technique with fire to give the different tonalities".

The basic tool Juan Jose uses is the hammer and tongs combined with the power of fire. He makes all his tools by hand since the family doesn't use any machinery in their facilities and only recycled copper with the highest level of purity. "It would not be possible to manufacture with such a quality if it was not for the purity of the copper".
I'm sure you will appreciate Juan Jose skills when you receive your Mexican Art, the passion, love and many years of tradition will be taken to your home ambient.
Juan Jose is always happy to hear back from our customers and when we show him pictures of the final projects he brings a big smile to his face, encouraging him to keep this wonderful tradition alive.
Mario Fabricio Romero Hernandez (Talavera Toilets and Pedestals)
The fist time I saw a Talavera Toilet I was very impressed by the beauty and uniqueness of it, immediately I made my mind to find the creator of such a beautiful work. After several months I found Mario in a small town in central Mexico, in the state of Guanajuato. I will let Mario's own words to describe his humble beginning up to his complete toilets factory now days:
"I learned the Talavera technique from my father and I had the initiative to start painting toilets, about 15 years ago, at that time I would have to get the toilet in a raw state, painted and then send it back to the factory to have it burn. People from all over started to come and ask me to paint their specific designs, slowly the clientele grow and I was able to expand and started making the toilets myself, hiring other friends and family to help me".
Today Mario's small shop has grown to a full toilet factory where he can manufacture them from scratch. This is a big must when producing talavera hand painted toilets, the artwork must be done at a the "raw" state of the toilet, previous to be glazed and burned at the high temp ovens. Some lower quality hand painted toilets a
re done after glazed, in this case the paint will fade in not time. But with Mario's full manufacture process your talavera toilet will keep its paint with not signs of fading for the life time of your toilet.
Mario's philosophy is one of the reasons I've being very happy to work with him, here are its own words:
"My main Motivation has always been to give the best I have to please the client so I am constantly searching for ways to improve techniques and qualities, as well as creating ne
w designs. Our ever increasing creative design's motifs range from a wide variety of plain colors to the pre-Hispanic, colonial, and ethnic motifs. In the process to create a Talavera Toilet, we basically use ceramic pastes and clay and we recycle all the wasting materials.
I am proud to have generated more than 30 jobs among my neighbors and friends. My dream since I was a kid has been to improve the quality of the crafts made in my town and to be acknowledged as one of the best artisans in Mexico."
Here is a more detailed description of the making of these beautiful Talavera Toilets:
"Each toilet is made from an special clay (arcilla), then shaped in molds and allowed to dry naturally, the process takes around 10 days. When dry, the pieces are delicate and need sanding and firing to prepare them for the decorative process.
Pieces are first coated with white enamel and then painted individually, always by hand, sometimes aided by plastic stencils. The pieces come to life with strikingly rich colors when they are fired for 5 hours at a temperature of 1100° Celsius (2012° Fahrenheit) in the kiln.
Mario Romero says: "we only fire the kiln once a day. It takes approximately 30 minutes for it to come to the proper temperature. Once closed, we need to wait for the next day to fire it again."
I'm sure you will be surprise of the beauty of these toilets; once you receive your package and unwrap it a big surprise awaits you. I have try to make honor to his work by taking the best pictures possible, but even that will not give true honor to these amazing creations. Enjoy your unique piece of art and be ready to surprise your guests.
Mr. Roberto Vazques (Talavera Tiles and Murals)
You can immediately see the quality of his work at first glance. Mr. Vazques Tiles are reaching lands as far as Australia and Europe, I get complements all the time (check our testimonials page). Here are Mr. Vazques own words:
"My family has been in this guild for 95 years. The workshop was founded 4 generations ago by Felipe Vazquez, who passed the knowledge and skills to his descendants and ultimately to me".
"We create these beautiful pieces of art by the combination of three types of clay, which in turn provides three different shades of color. We knead the clay by hand or foot, and then we shape and dry it. The pieces are then fired at an extreme heat (850 degrees Celcius). Once they cool, they are submerged in glaze, which brings their color to life. Patterns are then drawn and painted on the pieces. That's why the designs are slightly raised off of the surface of the pottery. With an additional firing (this time at 1000 degrees), the Talavera work of art is complete and ready to be used and admired. Whenever is viable, we use recycled materials in our facilities, including recycled paper".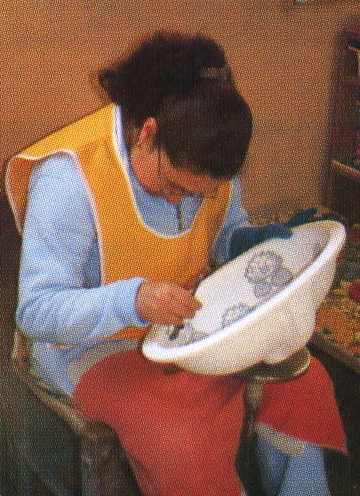 Mr. Paulo Cortes (High End Talavera Tiles)
Mr. Cortes comes from a long generation of skilled talavera Artisans, specialized in high relief tiles and murals. I'm extremely happy to be able to work with him and is always a pleasure to hear all the positive feed back from our customers. His quality and passion on its work is something you can always count on.
Mr. Cortes reputation of excellent quality and durable tiles is widely known. His work has being recognized with several awards as: "Arch of Europe Gold Star for Quality" and the Brazilian "Medalha de Ouro".